Insurance That Fits You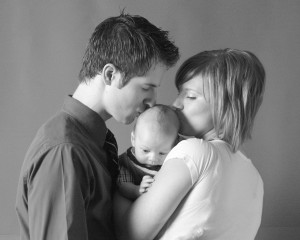 Your home, your car, your life, and your health are invaluable. That's where Weber Insurance and Realty comes in. We offer all the options you need to to protect yourself, your loved ones, and your assets. Whether its health insurance, life insurance, car insurance, or homeowner's insurance, our qualified, experienced insurance agents will guide you to the right choice. We are your Crawford County neighbors, located in Robinson, IL, ready to serve you. Call us at 618-544-3156 or request a free quote online.
Every situation is different. Every budget is different. Your situation requires a solution that is custom tailored for you. That's why you should come see a Weber Insurance agent, rather than trusting television ads and gimmicky online tools. We understand the insurance industry, and we can find the perfect fit for your needs and your budget.
Some of the personal insurance products we offer include:
Health Insurance
Health insurance protects you when you're sick. When you suffer from an illness or an accident, it is easy to have doctor bills steal your whole nest egg. Weber Insurance can help you navigate the bewildering maze of options and legislation regarding health insurance, and help you find the right option. Request a free health insurance quote online.
Car Insurance
Not only is it a fantastic idea to protect yourself with car insurance, it's the law. Make sure that you have enough car insurance to protect yourself and others in case of an accident. We will help you figure out exactly what you need and which insurance carrier will be the best fit for your scenario. Request a free car insurance quote online.
Life Insurance
No one like to think about what will happen to their loved ones if the unthinkable happens. Will they be able to provide for themselves? Will they be able to keep the house? Life insurance is the answer to these questions. Life insurance is the safety net for your family. Make sure you're protected today. Request a free life insurance quote online.
Homeowner's Insurance
Home Sweet Home. Let's keep it that way. Homeowner's insurance makes sure that your home is protected. In case of fire or flood, you'll be safe and have a place to live. Don't let your hard work and dreams get swept away in a catastrophe. Request a free homeowner's insurance quote online.